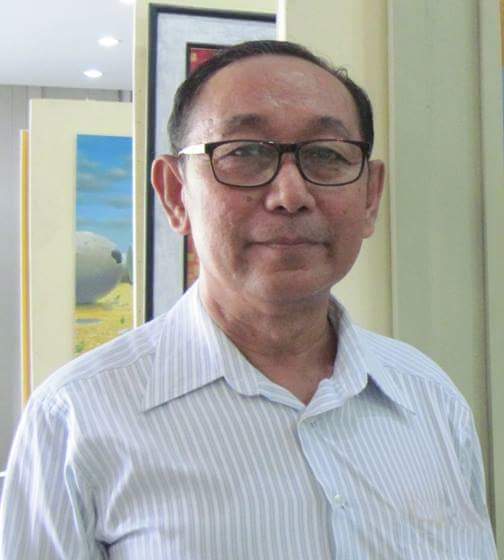 Artist: Aung Min Min
Born: 1953 in Yangon, Myanmar
Nationality: Burmese
Studied Under: Studied Cartoon from Saya U Win Mg and U Kyaw Oo. Started his career as a cartoonist from 1971 to 1987. Studied the Myanmar Traditional art by Saya Gyi U Kyaw and also Thai Traditional art by Thai artist Arset.
Favourite Medium: Acrylic on Canvas